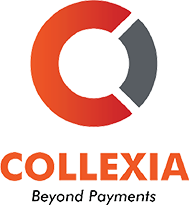 About Collexia
Collexia was founded in 2016 to fill the void of a truly Namibian payments service provider in the market. At our disposal is a vast pool of expertise in the payments and loans landscape, as well as the enabling technology, thanks to many years of experience and collaborations in the field.
Collexia is a PISP (Payments Intermediary Service Provider) registered with the Payments Association of Namibia (PAN), and most of its shareholders are locals to Namibia.
Over time, we intend to expand our product offering by including support for other payment options in Namibia and by going global.

Our Achievements
Since 2020, we have expanded our clientele to include forty merchants, settling hundreds of millions in value, and that number continues to grow.
---
Latest News
News from all around the world, right here and updated daily
---
Collexia © Copyright 2023, All rights reserved.
Another website by


Asylum Design & Development