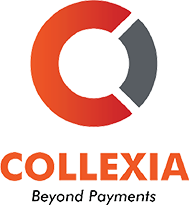 Our Culture
Vision
To become a globally recognized brand, on the forefront of digital payments solutions, that is accessible to all.
Mission Statement
We are a values-driven global payments service provider that uses the best people, technology, and processes to provide high-quality financial solutions to customers in a way that is functional, accessible, affordable, and easy for everyone.
We do this by being innovative in how we use technology and processes to deliver long-term benefits to shareholders, investors, our people, and stakeholders, as well as to improve the social and economic well-being of the countries where we work.

Values
Human
We engage people with empathy and respect, and put the client's needs first.
Ethical
We take the road less travelled, not the easy way out.
Innovative
We are a catalyst for the evolution of payments.
Agile
We adapt rapidly to continuous changes in the real world.


Our Achievements
Since 2020, we have expanded our clientele to include forty merchants, settling hundreds of millions in value, and that number continues to grow.
---
Latest News
News from all around the world, right here and updated daily
---
Collexia © Copyright 2023, All rights reserved.
Another website by


Asylum Design & Development